Web Development on LAMP Stack
---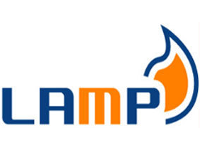 LAMP is an archetypal model of web service solution stacks, named as an acronym of the names of its original four open-source components.
LAMP stands for: Linux Operating System, Apache HTTPD Web server, MySQL RDBMS and PHP scripting language.
LAMP the most widely deployed web environment. Today, the products that make up the LAMP stack are included by default in nearly all Linux distributions, and together they make a powerful web application platform.
---
DreamLogic offers the full cycle of the Web Development on LAMP stack, from consulting to the product ongoing support. Our programmers can make high-quality applications that conform to your project requirements and business goals.
DreamLogic's LAMP Development Services:
Web Sites Development
Web Application Development
Web Services Development
Web Portals Development
---
LAMP Technologies